Introduction
GNS-Electronics, developer and manufacturer of module solutions for over 25 years, presents the new GNS5894T ADS-B module for 1090MHz"Virtual Radar" monitoring.
The high-dynamic signal processing circuit allows seamless ADS-B reception from near field to wide range The module integrates a sensitive RF frontend, signal processing, a high speed data decoder and an output UART that can be easily connected to a host processor.
GNS5894T features a DSP-based hybrid reception algorithm that eliminates the so called "doughnuteffect".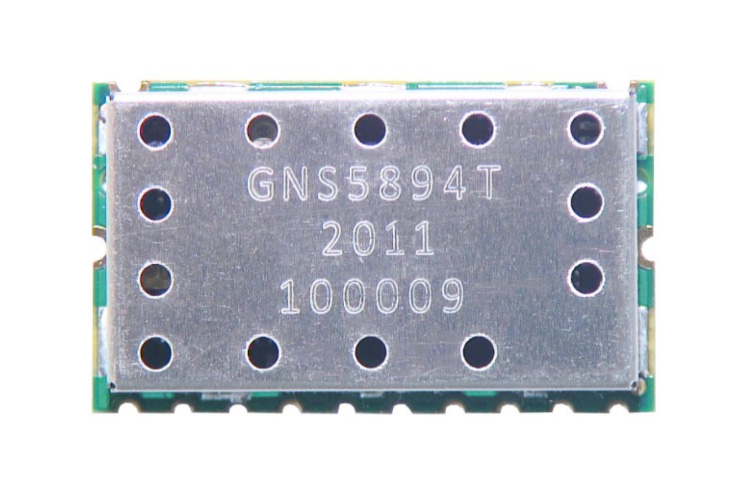 Features


● ADS-B all-in-one module
● Max.sensitivity -105dBm
● No"doughnut effect"
● Small outline 26x15x3.3mm
● Low power consumption :73mA
● Frame decodeindicator output
● lmproved functionality by using a TCXO
● High Precision relative timestamp
● High Precision PPS synchronized absolute
timestamp(with external GNSS receiver connected)
● Easy to mount stamp hole PCB design
● Evaluation Board with USB bridge available

Applications


● Aviation safety
"Virtual Radar" for small aircraftso
Add-on data for flight navigation
●Ground equipment
Virtual Radar for ground based equipment
Hand held"plane spotting"devices
Data loggers for internet based online Virtual Radar systems
●Feeder for MLAT servers
Thanks to the high-precision time stamps that are added to each received Mode S /ADS-B frame, the GNS5894T can be used as feeder for a Multilateration (MLAT)server.
BLOCK DIAGRAM

TYPICAL APPLICATION BLOCK DIAGRAM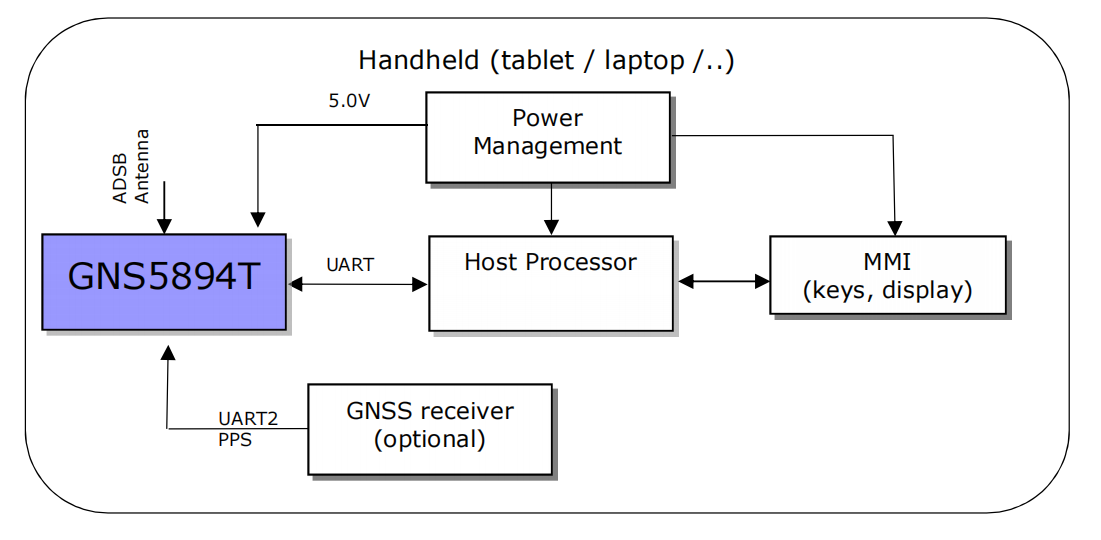 DETAILED DESCRIPTION
GNS5894T is a high performance receiver for ADS-B.
An appropriate power supply of 5.0V and a special antenna must be connected for operation.
Due to high input sensitivity it can work directly with a passive antenna.
By connecting an (optional) GNSS receiver, the GNS5894T is able to add high-precision absolute time stamps to each received data frame.
The improved RF architecture and outstanding decoder circuit together with the enhanced firmware orovides maximum performance at minimum space and power requirements.
GNS5894T features a special ultra fast signal level adaption that overcomes the so called "doughnut effect". This input stage allows to receive very strong "near" and and very weak "far" signals at the same time without losses.
The signal picked from air is filtered and decoded without any host processing reauirements.
ADS-B (mode-S) data as well as additional information reguired for MLAT trianqulation (absolute or relative time stamps, RSSl) is provided at the serial UART port. An appropriate host system with application must read and interprete the data and present them through the Ul.
No external clocks are required.
Main UART Interface details
GNS5894T must be connected to the host system by a UART Interface.
There are 2 different transmission protocols available:
● The Text protocol, known to many users as AVR protocol, an open format just like hexdumping of the frame contents.
● The new 'HULC' protocol, based on the wel-known BEAST' protocol.

The selection of the used protocol is done by hardware via pin11 UART PS' For more details see Chapter 9(CommandInterface).

For safe communication, implementing hardware handshake via RTS and CTS is recommended
I/O levels are 3.3V (see electrical data).

The idle state of the UART lines is positive voltage. To interface a standard RS232 UART (e.g. a PC serial interface). please add an inverting level shifter, To interface processors that have a different interfacing voltage level, level shifters are required.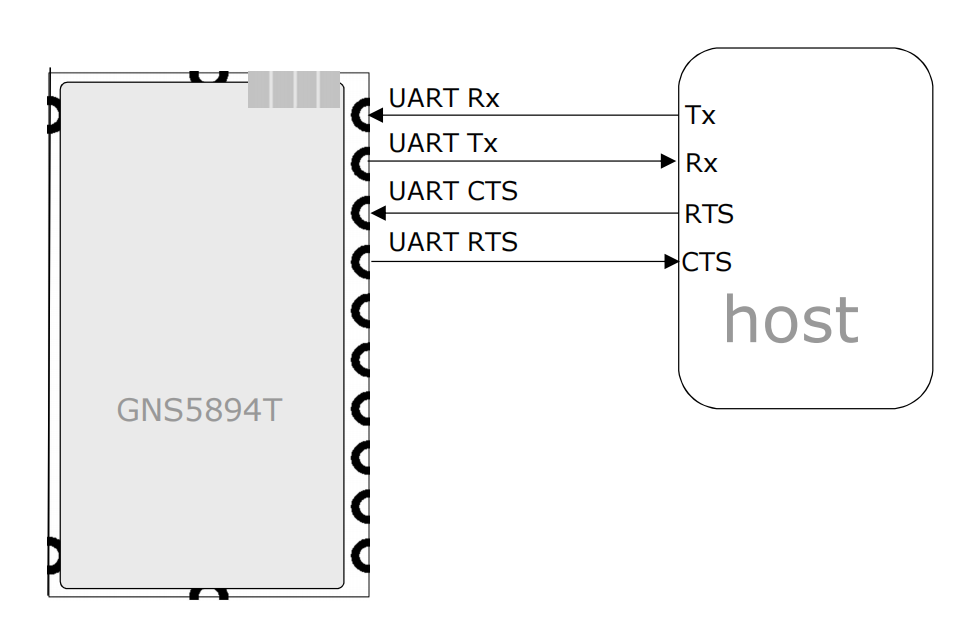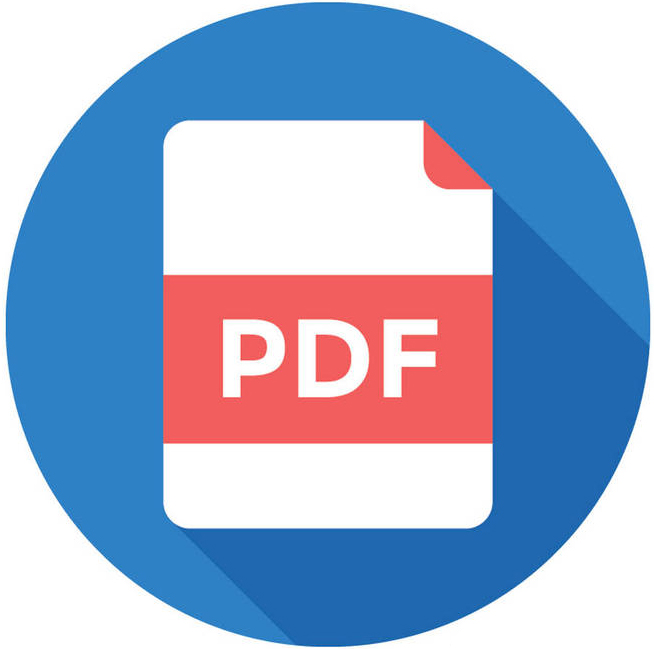 GNS5894T ADSB Module datasheet User Manual